ENKLOZE KLASIK Aluminum Silver Suitcase and Carry On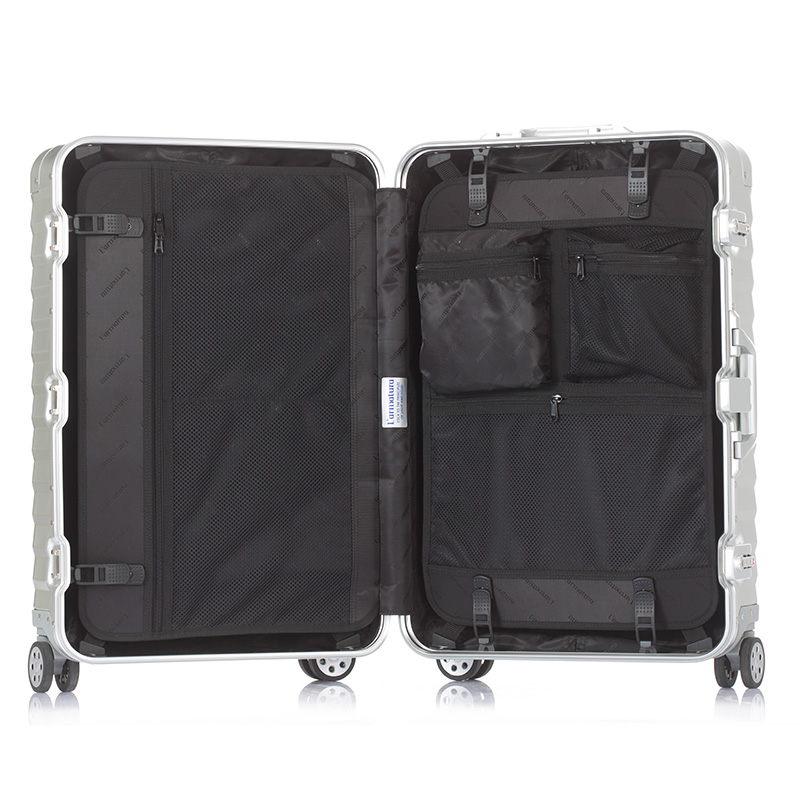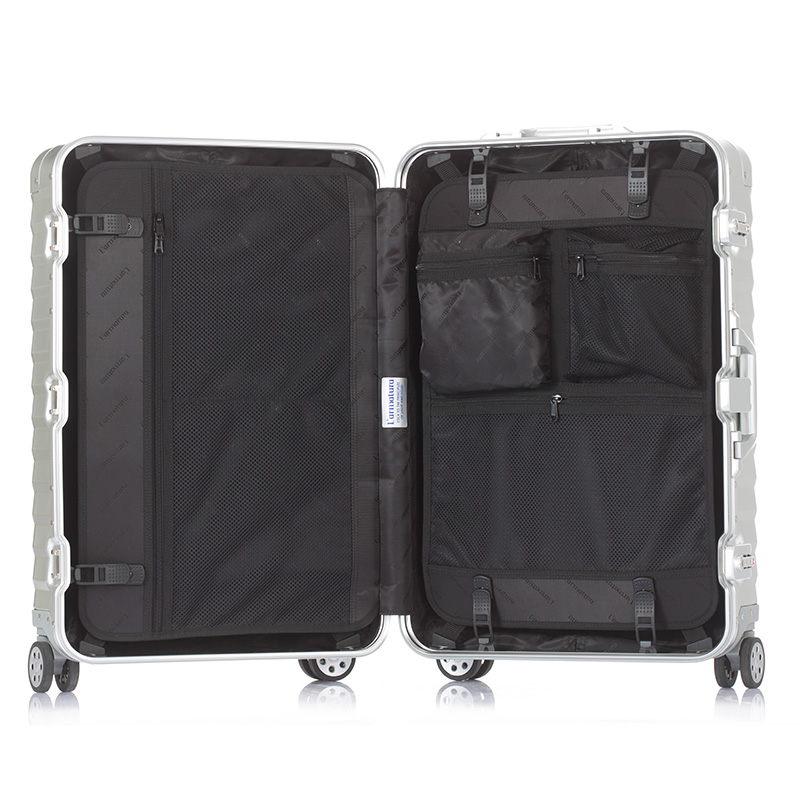 sale
ENKLOZE KLASIK Aluminum Silver Suitcase and Carry On
Travel like a celebrity with the new ENKLOZE KLASIK Aluminum Suitcase and Carry On, made of 100% Aluminum alloy with a glossy surface and classic look. Combined with eight (8) ultra quiet dual caster Peroma wheels for 360 degree mobility, interior dividers, automatic folding handles, any-height aluminum pull rod, and dual TSA combination locks. Simplicity, security, and durability never looked better.
8 X 8 WHEEL DRIVE
The Enkloze Klasik is equipped with 8 Peroma Grease Caster Wheels (Germany), for effortless 360 degree mobility. Built to withstand any airport.
Functional Power
The Enkloze Klasik is built with aluminum reinforced corners, like you asked! Along with auto folding handles on the top and side of the luggage for ease ability.
TSA APPROVED LOCKS
Klaisk was built to keep the modern traveler secure. Don't worry about your priceless set of clothes, jewelry, camera, or gifts when using the zipper-less design.
Strength and Beauty
The Enkloze Klasik embodies the perfect combination of strength and beauty. No other luggage provides the style and durabilty for the modern day traveler.
Materials
100% Aluminum Hard Shell
Body Dimensions
19.7 x 13.8 x 9.1 (Inches)
Overall Dimension
21.2 x 13.8 x 9.1 (Inches)
Weight
10.36 lbs / 4.7 kg
Materials
100% Aluminum Hard Shell
Body Dimensions
23.6 x 16.1 x 9.1 (Inches)
Overall Dimension
24.2 x 16.1 x 9.1 (Inches)
Weight
12.34 lbs / 5.6 kg
Materials
100% Aluminum Hard Shell
Body Dimensions
27.8 x 19.1 x 10.6 (Inches)
Overall Dimension
28.2 x 19.1 x 10.6 (Inches)
Weight
14.55 lbs / 6.6 kg